Turkey should be famed just as much for its music as it is for its delectable cuisine, shimmering seas and vast history. The variety of genres and the multitude of instruments played in Anatolia certainly attest to this. This summer, there will be a number of music-based camps where you can enjoy all of these wonderful components that make up Turkey while either honing your craft or learning to play a new instrument.
The following camps are not only led by some of Turkey's musical legends, but they all take place in local villages rich in nature, culture and history as well as in close proximity to Turkey's stunning Aegean Sea.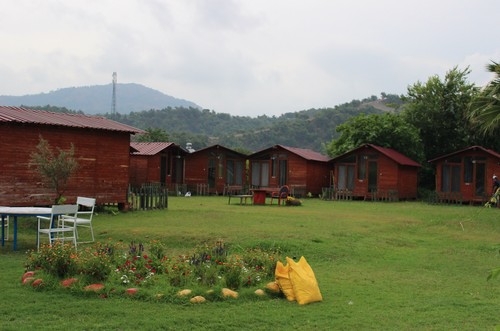 Hüsnü Şenlendirici's Clarinet Camp
Turkey's legendary clarinet virtuoso Hüsnü Şenlendirici will be hosting the second annual clarinet camp at his farm in a village located near Bergama in Izmir from Monday, July 10 to Saturday, July 15. A lucky 150 clarinet enthusiasts will have the opportunity to watch five clarinet masters, including Hüsnü Şenlendirici himself perform as well as attend daily seminars and workshops on clarinet playing.
This five-day camp will take place on the Hüsnü Şenlendirici Çiftliği, a farm set up on a 10,000-square-meter olive grove in the village of Dündarlı. The farm, which also has a swimming pool, will be specially outfitted with waterproof and insulated tents. There will be breakfast, lunch and dinner served everyday as well as barbecue parties by the poolside. Then on the final day there will be a raffle drawing with clarinets and related instrument equipment given as prizes.
While Hüsnü Şenlendirici will do the opening honors, the program of performances scheduled is: on Tuesday, July 11, Vassilis Saleas performs, on Wednesday, July 12 Aykut Sütoğlu takes the stage, on Thursday, July 13 Sali Okka and on July 14 Cambo Agusev will be performing for fans. Check out http://klarnetkampi.org/tr/ to register.
Mısırlı Ahmet 10th Int'l Rhythm and Arts Camp
This year, the Mısırlı Ahmet International Rhythm and Arts Camp, returns for its tenth anniversary for a fortnight retreat with daily rhythm and art master classes, jam sessions and performances led by none other than world renowned darbuka maestro Mısırlı Ahmet.
Musicians come out from all over the world to learn, listen to and interact with the famous Turkish drummer whom got his moniker in Egypt where he created his own darbuka style, which has since become a style practiced worldwide. He is joined by other musicians, dancers, artists and instrument makers in this two-week camp that takes place in the heart of the Ida Mountain (Kaz Dağları) in Edremit's Zeytinli village.
The setting is in the mountainous woods, with forest creeks as swimming holes. Participants bring their own tents and can come for as many days as they like. Breakfast and a dinner buffet is served. During the days, there will be workshops on a wide variety of arts, including percussion and rhythm workshops led by Mısırlı Ahmet himself. One of the longstanding traditions is playing music by a nightly bonfire and at the end of the camp, staging a performance for the public in Edremit. A wonderful experience whether you are a percussion player or completely new to the instrument, to learn the darbuka from this virtuoso who also has the only school devoted to darbuka in the world, the Mısırlı Ahmet Rhythm House, which is based in Balat. To register, visit http://www.misirli-ahmet.com.
Fethiye Müzik Köyü
Müzik Köyü, Turkey's first-ever "music village" is a project that was initiated two summers ago in the Yanıklar village in Fethiye. With the mission of perpetuating traditional Anatolian music, masters of Anatolian instruments such as the bağlama, üçtelli saz, kabak kemane, kemençe and many others will be convening in this summer music camp to train and perform. There will be musicians and students coming out from all over the world, however one does not need to be an aficionado to join as this is also a wonderful opportunity to become acquainted with a wide variety of traditional Anatolian instruments.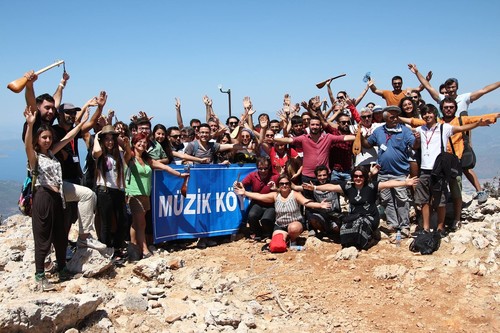 This summer's camp has been broken down into two sessions, running from Aug. 6-11 and 13-18, respectively. There will be upwards of 35 different professional Turkish and international musicians offering workshops, seminars and performances on their particular instruments. To name just a few of the big names that will be paying a visit to the "music village", there will be legendary kopuz and fretless guitarist Erkan Oğur, İsmail Hakkı Demircioğlu on the bağlama and Ahmet Aslan playing his latar, an instrument he created that combines the bağlama and classical guitar. There will be courses on a wide variety of Anatolian instruments and musical styles as well as an instrument making workshop and seminars on Anatolian musical tradition. Accommodation will be in four-person cabins or tents. Visit http://www.muzikkoyu.net to register.
Classical Music Academies
Every summer, two Aegean towns, namely Ayvalık and Gümüşlük host classical music festivals accompanied by master classes for the aficionado. The Ayvalık International Music Academy, in short AIMA, will not only be hosting a classical music festival held in Ayvalık from July 18 to 21, but they will also be offering master classes on classical instruments throughout the summer. AIMA will be holding master classes in violin and viola led by Andrej Bielow, Elif Tarakçı, Pelin Halkacı Akın and Marco Misciagna from July 22-30. There will be a cello master class under the direction of Alexander Rudin held from Sept. 7-14 and a piano master class taught by none other than Turkey's legendary pianist İdil Biret from Sept. 15-21. Check out: http://www.ayvalikmusic.com for more info.
The Gümüşlük Classical Music Festival continues to transform this quaint town located in the Bodrum peninsula into a classical music paradise with quality performances held in spectacular authentic venues. In addition to performances throughout the summer months, the Gümüşlük Klasik Müzik Akademisi, in Turkish, also hosts a series of master classes. There will be a violin master class led by Gilles Apap from July 24 to 29. A violoncello master class led by Dilbağ Tokay will take place from July 15 to Aug. 1. The piano master class will take place from Aug. 15-25 and will be taught by Gülsin Onay, Ilya Itin, Mauricio Vallina Jea and Francois Heisser. From Aug. 26-31 will be a flute master class led by Bülent Evcil and Raffaele Trevisani. From Aug. 26-31, there will also be a guitar master class taught by Derek Gripper, Erdem Sökmen and Egberto Gismonti. Check out: http://www.gumuslukfestival.org for more info.
Learn the arts at Kayaköy Art Camp
The Kayaköy Art Camp, or Kayaköy Sanat Kampı in Turkish offers week-long sessions of daily workshops on a wide variety of artistic practices such as photography, pottery, kilim weaving, Ebru painting, batik, wood-carving, rhythm, salsa and yoga. Participants select which workshop they want to participate in for the week and classes are held every day after breakfast. There are also daily yoga classes held open to everyone to attend and the afternoons are spent discovering the vicinity of Kayaköy, a formerly deserted Greek village and its neighboring beaches or partaking in the wide range of physical activities available at the camp such as volleyball, a rock-climbing wall, hiking or biking. Accommodation is in en suite shared rooms, platform tree houses or you can bring your own tent. Check out: https://sanatkampi.com for more info.